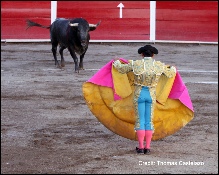 Are Spaniards Over Bullfighting?
(15th June 2017)
Last month thousands of protesters marched through Madrid,
this being the latest manifestation of what many say is a rising swell of opposition to the bullfight in Spain. Yet the defenders of the corrida de toros argue that it can be a spectacle of emotional depth and beauty. Once more, we are prompted to ask whether bullfighting is on the way out.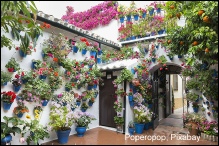 A Brief Introduction To The Beautiful Patios Feria of Córdoba, Spain
(12th June 2017)
Every May, the Andalusian town of Córdoba holds a competition for the prettiest patio or courtyard in the city, with the winner announced at the end of the month. The Feria de los Patios, as it is known, is now almost a hundred years old and is one of southern Spain's most captivating events.